Zagreb Karate Fest - TOP 10 in a kimono
Did you know that karate is a sport with a long-standing tradition in Croatia, and is the most mainstream combat sport in the country today? Its origins date back to the 1950s in Zagreb, when there were only a few Japanese instructors in Europe (karate began to spread in the Old Continent only in the mid-60s).
Furthermore, in the last two decades, karate is one of the most successful Croatian sports, with numerous European and world medals, and women are just as successful as men. Everything has a solid foundation since Zagreb has 36 karate clubs (there are 180 in Croatia).
After all this, it doesn't surprise that Zagreb is host of the world-famous event Zagreb Karate Fest, an open karate championship for all ages. One accompanying event is even more famous and leads many karate lovers in Zagreb, and fills the stands. Zagreb Karate Fest consists of two competitions - Otvoreno prvenstvo Zagreba (Zagreb Open Championship) for all ages and TOP 10 for women, in which ten current senior medal winners from the World and European Championships participate. TOP 10 is a unique karate championship in the whole world and it received the title of the greatest karate competition for women. Additionally, as part of the event, an encounter between the Croatian women's national team and the women's national team of the World is held.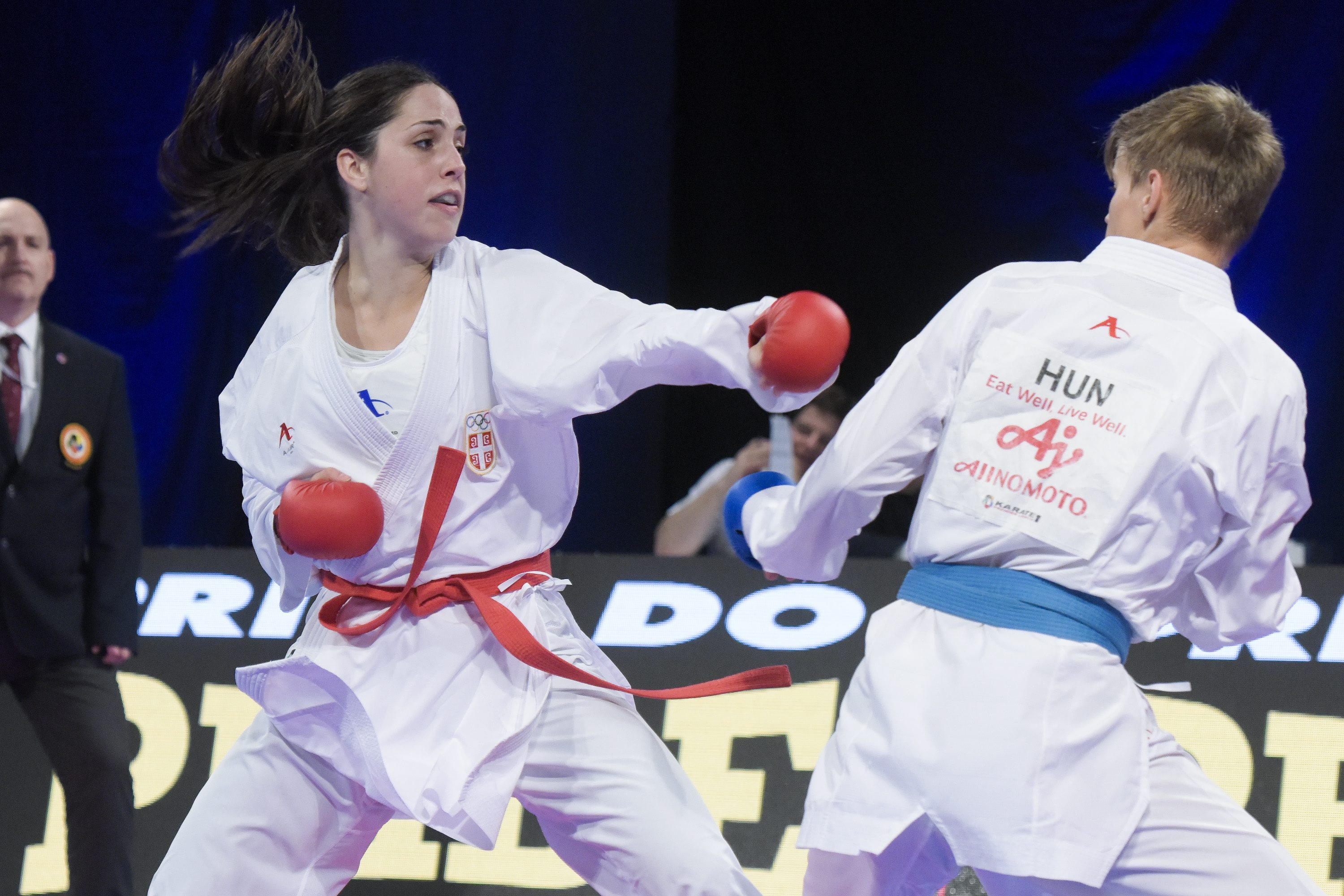 Darko Tomaš / CROPIX
Karate fans will know that it is an outstanding competition when we mention some previous TOP 10 winners - Yıldız Aras, Snežana Perić, Merima Softić, Petra Wolf, Jelena Kovačević, Arnela Odžaković, Elisa Au Fonseca, Ana Marija Čelan, Inga Sheroziia, Jennifer Warling, Maša Martinović, Ana Lenard, Hana Antunović and Ivana Perović.
Zagreb Karate Fest is organized by the Zagreb karate association in association with the Croatian Karate Union, and the event is held in Dom sportova in November. If you visit Zagreb at that time, you will have the opportunity to see a world-class sporting event with top participants. Since the entry is free, it is all the more reason to come!
Header image credit: Darko Tomaš / CROPIX